Der Waschzettel – die Entstehungsgeschichte des Albums
Das Album Pete's Moon entsteht kurz nach dem Kennenlernen des Klassikers Pink Moon von Nick Drake. Wie auch bereits bei einem Fernsehspot in Jahre 1999 diente die Musik in einem Spielfilm als Untermalung. Und was für eine großartige!
Das Original wird im Oktober 1972 in nur zwei Nächten mit Gitarre und Gesang aufgenommen, als Nick 24 Jahre alt ist. 479 Monate später, also Ende September 2012 spielen Pete und Nicolai die gleichen Songs in einem Tonstudio Norddeutschlands ein.
Die Idee stammt von Pete, sich mit dem einmaligen Album Pink Moon zu beschäftigen, nachdem er es im Juli 2012 zum ersten Mal hört. Während viele große Musiker Songs von Nick Drake interpretieren, ist das Album Pete's Moon eine reine Coverversion aller Tracks von Pink Moon. Das Ändern der Instrumente von Gitarre in Klavier hat Pete aus Liebe zu seiner Frau veranlasst, da sie ein großer Fan der Klaviermusik ist. Ein besonderes Augenmerk wird auf die Hörer gelegt, die gerne mitsingen. Das Album besteht daher nicht aus 11 Songs, sondern aus genau 22. Ob Karaoke, Mitsingen aus der Badewanne oder das Hinzufügen weiterer Instrumente – die reine Klaviermusik der letzten 11 Songs geben dazu Gelegenheit.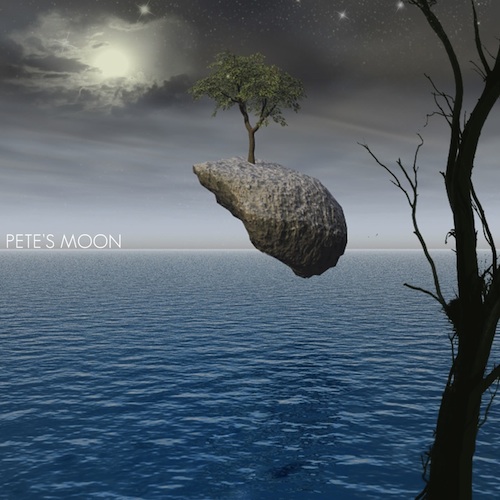 The blurb – the genesis of the album
The album Pete's Moon formed shortly after getting to know the classic Pink Moon by Nick Drake. As already in a TV commercial in 1999, the music was used as background music in a movie. For us what a great!
The original is taken in October 1972 in just two nights with guitar and vocals, as Nick is 24 years old. 479 months later, in late September 2012 Pete and Nicolai are playing the same songs over in a recording studio in northern Germany.
The idea came from Pete to deal with the unique album Pink Moon, after he heard it in July 2012 for the first time. While many great musicians interpret songs of Nick Drake, the album Pete's Moon is purely a cover version of all the tracks from Pink Moon. Changing the instruments of guitar to piano prompted Pete out of love for his wife, because she is a big fan of piano music. Particular attention is paid to the listeners who like to sing along. The album does not consists of 11 songs, but exactly 22. Whether karaoke, sing along out of the bathtub or adding additional instruments – pure piano music of the last 11 songs give the opportunity.