Pete betritt mit diesem Album Neuland. Bisher ist er als embedded singer bei den Choirblax als Frontsänger aktiv. Diese 3 bis 8 köpfige A Cappella-Formation tourt seit mehr als 10 Jahren durch die Republik und noch viel, viel weiter. Die Interaktion mit dem Publikum entfällt bei der Studioaufnahme von "Pete's Moon" vollständig.
Es ist für Pete ein äußerst spannendes Album, welches in nur zwei Tagen mit dem Pianisten Nicolai Thein eingespielt wurde. Der satte Sound des Konzertflügels mit der einzigartigen Stimme von Pete geben ein Klangbild wieder, das vertraut und gleichzeitig neuartig klingt. Auf gekünzelte Soundeffekte wird bewußt verzichtet. Das Album ist authentisch, glasklar und unverwechselbar.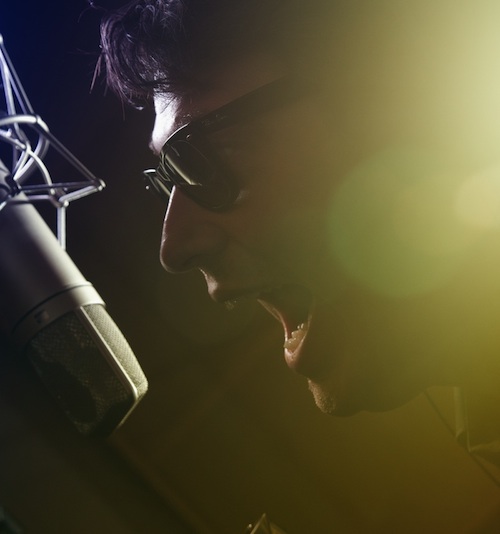 Pete enters new territory with this album. So far, he has been actively engaged as an embedded singer with the Choirblax as the lead singer. This 3-8 member a cappella formation has been touring for over 10 years in Germany, and much, much further. The interaction with the audience is completely eliminated in the studio recording of "Pete's Moon."
It is an extremely exciting album for Pete, which was recorded in just two days with pianist Nicolai Thein. The rich sound of the grand piano with the unique voice of Pete give back a sound that sounds familiar and novel. On artificially sound effects is deliberately omitted. The album is authentic, clear and unmistakable.